Sygma Automation
Our commitment to your facility is to ensure cost savings, energy efficiency, optimal comfort, and seamless systems integration.
Established in 2004 with headquarters in Cork, Sygma Automation provides Building Management Systems and Energy Management Solutions to clients nationwide.
We also provide specialised Control Systems (software and hardware) that monitor and control the environment, utilities, and energy usage in buildings.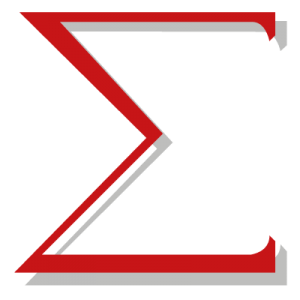 Building Management Systems and Controls
To assure you of the best possible service, our team of expert Building Management System (BMS) Engineers are trained in the following systems:
Cylon Unitron UC32
Cylon Unitron 2000
Trend
Siemens
Regin
TAC / Schneider
GE Intellution Ifix
North Communications
Lonmaker
BACnet
Modbus
KNX
BMS for Validated Environments
We design, manage, and commission high profile validated BMS projects in the Pharmaceutical and Medical Devices industry. We have in-depth knowledge and experience in the GAMP 4 and 21CFR part 11 directives for the HVAC industry.
We produce high-level documentation including:
Functional Design Specifications (FDS)
Hardware Design Specifications (HDS)
Factory Acceptance Test (FAT)
Site Acceptance Test (SAT)
Commissioning Protocols
BMS for Commercial & Leisure Industries
We install, commission, and demonstrate Building Management Systems for clients in the following areas:
Hospitals
Factories
Swimming Pools
Colleges
Schools
Private Houses
Large Office Blocks
Hotels
Why work with Sygma Automation?
Partnering with Sygma Automation guarantees effective and timely communication, long-standing expertise, and quality of service. We adopt strict processes and policies to ensure top quality implementation, integration, and maintenance of your building management and control systems.

Communication
Sygma Automation endeavours to promote and develop open communication with our clients. We challenge conventional thinking and our clients' priorities drive our actions.
We aim to provide a comprehensive solution for each challenge experienced by our clients. This adds value at every stage of the process.

Quality System
We created an in-house Quality System that ensures each task within a project is carried out in a controlled and traceable manner. Our clients benefit from this by receiving a prompt and reliable service.

Staff Training
Conducting regular in-house and external training ensures we remain conversant and current with the ever-changing range of products and technologies. We also conduct regular in-house training on our Quality System to ensure a high standard of workmanship and service to our clients.

Client Training
For new installations, we put a strong emphasis on initial training and provide an easy-to-understand operating manual for future reference. This ensures full knowledge and understanding of the BMS systems installed.
Completed Projects
We have a proven track record in delivering large-scale projects from design stage through to installation & maintenance.
Life Sciences
Pfizer, Ringaskiddy & Little Island, Cork (numerous projects)
Stryker, Cork (numerous projects)
IVAX Pharmaceuticals Ireland, Waterford (numerous projects)
Millipore Chromatography, Carrigtwohill, Cork (numerous projects)
Hovione Pharmaceuticals SDD, Ringaskiddy
Mylan Laboratories, Dublin & Galway
Commercial
One Albert Quay, Cork
Apple, Cork (numerous projects)
Dell, Limerick (numerous projects)
Microsoft Data Centre, Grange Castle, Dublin
Centre Point Office Development, Tralee, Co. Kerry
Building 7000, Westpark, Shannon, Co. Clare
Educational
University of Limerick Irish World Academy of Music & Dance
Tyndall National Institute UCC, Cork
Doughiska Primary & Secondary Schools, Galway
Scoil Cholmcille, Cork
North Monastery School, Cork
Abbeyfeale Community School, Co. Limerick
Public Sector
Castleisland Area Service Centre & Branch Library, Co. Kerry
Revenue Offices Listowel, Co. Kerry
Department of Foreign Aid, Limerick
Collins Barracks, Cork (numerous projects)
Haulbowline Naval Base, Co. Cork (numerous projects)
RIA Asylum Centers, Co. Cork and Co. Clare
Food & Beverage
Dew Valley Foods, Co. Tipperary
Carbery Milk Products, Enniskeane, Co. Cork
Kerry Foods, Charleville, Co. Cork
Dairygold, Mallow & Mitchelstown, Co. Cork (numerous projects)
Healthcare
Bon Secours Hospital, Cork (numerous projects)
St. Johns Hospital, Limerick
Central Remedial Clinic, Waterford
Ennistymon Community Hospital, Co. Clare
University Hospital Kerry, Tralee, Co. Kerry (numerous projects)
Padre Pio Nursing Home, Churchtown, Co. Cork
Retail / Leisure
Cope Foundation, Cork
Mahon Point Shopping Centre, Cork
Montenotte Hotel, Cork
Oriel House Hotel, Ballincollig, Cork
Maritime Hotel, Bantry, Co. Cork
Skellig Hotel, Dingle, Co. Kerry
Kingsley Hotel, Cork
Lismore Castle, Co. Waterford
Soho Bar & Restaurant, Cork
Charleville Park Hotel, Co. Cork
Woodlands Hotel, Co. Limerick
Leggestrath Mart and Office Development, Kilkenny
Mallow GAA Complex, Co. Cork
Private Houses
Portland House, Limerick (17,500 sq.ft.)
Paddock Wood, Killiney, Dublin
Chiplee House, Blackrock, Cork
Kilcully House, Cork
Moseley Villa, Ballintemple, Cork
Contact us today to enquire how we can improve and manage your Building Management Systems. We look forward to hearing from you.